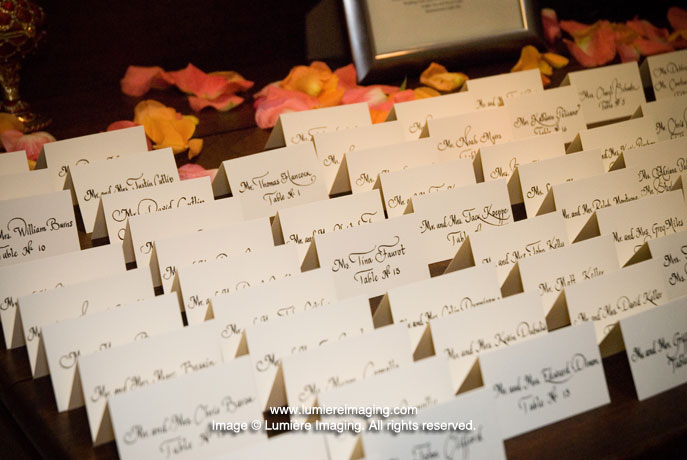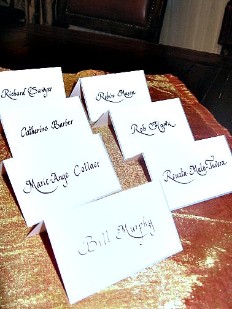 All images Copyright© Elizabeth Perez Diner
Custom Invitations



At Al Fresco Murals we can do custom invitations for many
occasions, including weddings, anniversaries, birthdays and more.
We specialize in making invitations as unique as you are,
creating an individual look for each invite we make. Contact us today
and get more information and ideas on how we can help you make the
perfect invitations for your next event!

Preparing your invitationsWhen you order your invitations consider
the type of paper you are ordering.
Some dark colored envelopes can be difficult to work with.
Please send your guest list as clear as possible. Check spelling,
addresses and proper zip codes.
Do not abbreviate streets, city, state or names.
Make sure you include the proper title for every guest (Mr., Mrs., Ms.).
Mrs. is used only for widows, or if a married lady is attending alone.
The rest should be addressed as "Ms."
In cases where the married woman keeps her maiden name and
attends with her husband,
the protocol is to write the husband in one line and the lady
in second line.
Example:
Mr. Edward Page
Ms. Jennifer SakonI


For couples living together would be the same situation we
described above but without the preposition
"and" Example:Mr. Edwar Page
Ms. Jennifer Sakoni



Make sure you include on your list full names

instead of nicknames.

Example:

Mr. and Mrs. Andrew Ficalla
235 Fifth Avenue
New York, New York 1000
Example:
Mrs. Nancy Bellmondo and Guest
298 Madison Avenue
Morristown, New Jersey 07968

Calligraphy Pricing
Envelopes addressing
Outer Envelope $ 5.00
Inner Envelope $ 3.00
Inner and Outer Envelopes $ 8 up to 50
Inner and Outer Envelopes $ 6 set more than 50
Return address $ 2.00 each
Place cards $ 2.00
Special requests, please call Al Fresco Murals for a price quote.
**Please order at least 25 extra envelopes (each size) per 100 invitations.
-There is an extra charge for rush orders.
-For envelopes addressing the regular time is six weeks before the event.
-Every job requires a 50% deposit. See pricing and policies for more details.
-Your payments can be made via Paypal, cash or check.
Call (201) 323-5612 or email alfrescomurals@gmail.com for more information